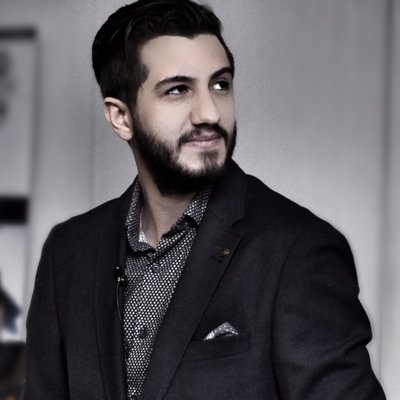 Ali Rebaie
Rebaie Analytics Group
President, Data Anthropologist
EMEA ✈ Berlin ✈ Beirut ✈ Dubai
alirebaie.com
Ali Rebaie is a data anthropologist, industry analyst and global keynote speaker. He is also the President of Rebaie Analytics Group. He founded his company in his early 20s and fastly grown a global Fortune 500 clientele base. His studies are based on the philosophical foundations of data, with focus on the anthropological underpinnings of technology encounters. Rebaie's research and consulting practice has been helping business executives & governments to lead in this disruptive age and draw power from universal data patterns, identify what is possible and what is not, what to invest in and when, and to thrive their AI, digital transformation and innovation efforts.



Ali Rebaie is frequently ranked among the most prolific keynote speakers at events around the world. He has been listed consecutively among the top 100 global Big Data & AI influencers since 2013. By now, he delivered keynotes in more than 20 cities across all world's continents. Ali is one of the initiators of School of Data and trained thousands of data enthusiasts to help them tackle the fear of AI robo-advisors replacing the role of human advisors in the new age.



Ali also appeared in leading global media outlets including WIRED, Reuters, BBC, and Vision Magazine. Ali is also a jury member and reviewer in leading AI competitions and IEEE conferences, and also an Advisory Board member of the internationally renowned Boulder BI Brain Trust (BBBT). You can connect with Ali on Facebook, Instagram & Twitter @AliRebaie or visit his blog at www.alirebaie.com.